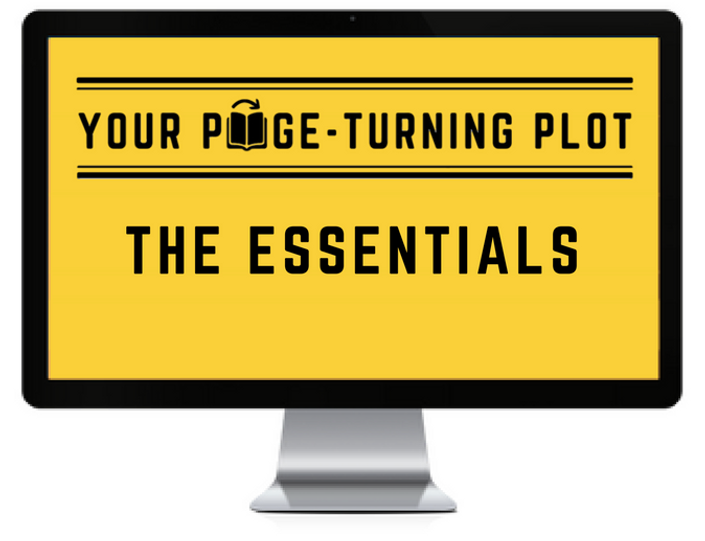 Your Page-Turning Plot: The Essentials
Outline a book your readers can't put down in 7 days or less!
Get the tools and resources to plot your novel IN 7 DAYS OR LESS
In this online masterclass, you'll learn how to refine your story idea and outline a master plot. By the end of the course, you'll have an elevated story concept and a detailed outline you can use to finish your first draft! The VIP Package incudes:
5 Your Page-Turning Plot course modules
Course workbooks, planners, & templates
Lifetime access + free updates
BONUSES:
2 plot case studies
Access to course community group
Your Instructor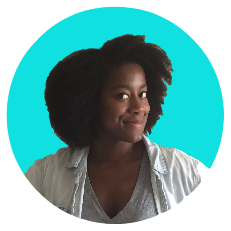 Hi! I'm Tomi Adeyemi, a Young Adult Fantasy writer represented by Alexandra Machinist and Hillary Jacobson of ICM Partners. In addition to writing my own stories, I'm a creative writing coach who teaches other writers how to improve their craft, finish their first drafts, and master the plot of their stories.
Course Curriculum
Welcome To The Masterclass
Available in days
days after you enroll
Find & Refine Your Story
Available in days
days after you enroll
Outline Your Plot: Story Structure
Available in days
days after you enroll
Frequently Asked Questions
When does the course start and finish??
The masterclass starts whenever you purchase. Because the course is self-paced, you can go as fast or as slow as you want and login to learn whenever it's convenient for you. If you complete one lesson a week, you will finish the course in 7 days.
Who is this course for??
This course is for you if: - You're struggling with your story's plot and don't know how to make it better - You're stuck in the middle of your story and don't know what to write next - You have a bunch of unfinished stories because at some point you always get stuck - You have great ideas for a story and don't know how to string them together - You want to find a tried and tested way to make your plot amazing - You want to stop messing with your writing dreams and take action to make them a reality - You want to build a solid writing foundation you can use again and again - You want to learn how to outline a plot that keeps readers turning to the next page - You want a guided and interactive resource to outline your novel
How long do I have access to the course?
Forever! When you enroll in Your Page-Turning Plot, you get lifetime access. You can use these techniques, strategies, and workbooks again and again for every story you ever write!
What about writing books? What about master classes? What about writers conferences? What about free online articles? What about [insert anything here]?
There are a gajillion resources out there to help you as a writer, and this course is not here to discount any of them. Anything that helps you write is what you should be using. When I finally completed my first draft I had the guidance of an excellent writing book. It was a great resource for me, but it didn't give me the interactive support, step-by-step actionable items, and writing community that I wanted. *Your Page-Turning Plot* is a writing resource you can use again and again that gives you: - Clear guidance and step-by-step actions for every essential aspect of novel outlining - Access to your instructor for personalized responses - The convenience of learning and connecting with a community from the comfort of your own home
What if I'm a pantser and not a plotter?
For those of you unfamiliar with the terms, "pantser" is a type of writer who "writes by the seat of their pants" - they get an idea and hit the keyboard with no plan in place. "Plotters" are the exact opposite - they take time to sit with their ideas and plan out various elements of their story before writing page 1. As a former pantser, I say **do whatever works for you**. The best ideas come from moments of pure inspiration, but they also come from meticulous planning and uninterrupted focus (have you ever heard of a little story called Harry Potter? Yeah, J.K. Rowling planned that out for 5 years) So don't feel the need to do what you don't like. **If being a pantser works for you, great. If being a plotter works for you, great.** But if you are a pantser, as I used to be, and have yet to finish a first draft, it might be worth trying the plotting method and see if you get better results. This course is designed to combine the best of your inspirational ideas (in other words, your pantser qualities) with the best of your structural ideas (in other words, your plotter qualities). You need both to create a great story, and that's what you'll find in Your Page-Turning Plot.
Do I need a story idea before I take this course?
Nope! The very first lesson teaches you how to find and refine a story idea.
What if I already have a story idea or am working on a different story?
Great! During the first lesson you'll get tools and techniques to make sure you're working on the best version of your story idea. Plus everything you learn is something you'll apply to every story you ever write. If you're already in the middle of a story that just means you have more material to apply the lessons to!
What happens when I buy the course?
You will receive a confirmation email and an introductory email about the course. After the registration period is complete, you will receive access to all 5 Your Page-Turning Plot modules. Every few days for 5 days an e-mail lesson will be delivered straight to your inbox, but the course is self-study so you can work as fast or as slow as you want! Each lesson covers a different essential aspect of story outlining. With this course you'll get the tools and guidance necessary to stop second-guessing yourself and finish your first draft!
Is there a money-back guarantee?
Yes, Your Page-Turning Plot has a 7-day money back guarantee! If you reach day 7 and find these strategies aren't working for you, I'll give you a full refund. But you will have to show that you've read the lessons, completed the assignments, and made concrete efforts to implement any strategies and techniques we discuss.
This course is closed for enrollment.